Services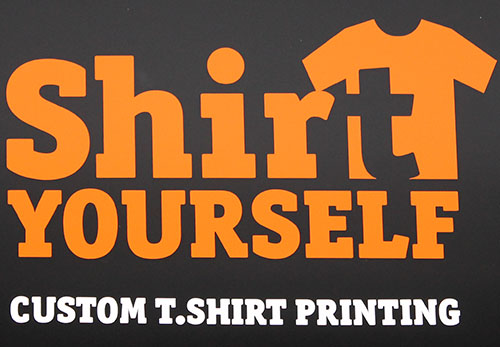 Shirt Yourself
Shirt Yourself!
Digital Print and Copy
Custom T-shirt Printing 
Opening Hours 9.00am – 5.00pm
Location: Union Building (Level 1)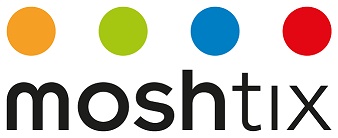 Moshtix
The ANU Union is a Moshtix Agent
Location – ANU Union, 1st floor, Building 20
Trading hours
9am to 4.30pm (Weekdays only)
T: 02 6125 8101
Cash and credit cards only.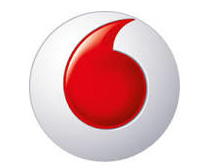 3 Mobile
3 Mobile is located on the Ground Floor of the Union Building, next to the Refectory.
T: 02 6248 0333
W: www.vodafone.com.au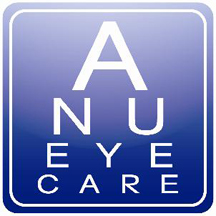 anuEyeCare
QUALITY & VALUE
Spex, Sunnies, Contacts, Protective Eyewear
Competitive pricing, Superior quality
Staff and Student Discounts
We are passionate about doing what's best for your eyes
anuEyeCare
Best in Your Eyes
Union Building (above Post Office)
T: 02 6125 6891 
02 6247 2030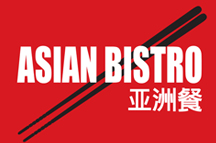 ASIAN BISTRO
We have a vast selection of Asian cuisine served in a buffet style setting. Our meats are Halal certified and also have many vegetarian choices available. Prices vary on how much you take so perfect for those who just want a little or even a lot!
Trading Hours:
Monday to Friday 11:00am to 4:30pm
(Open throughout the year including school holidays)
T:  02 6125 2287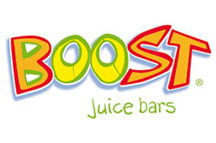 Boost Juice
All your favourite Smoothies, Crushes and Fresh Juices. Healthy and delicious. Made with a smile and great vibe!!
We also CATER!!!! For catering and delivery details phone 0411 482 788, or email us at jras04@bigpond.com
Trading Hours:
Monday to Thursday 8:30 – 4:30 and Fridays 8:30 – 4:00 during semesters. Reduced trading hours at other times posted at the store.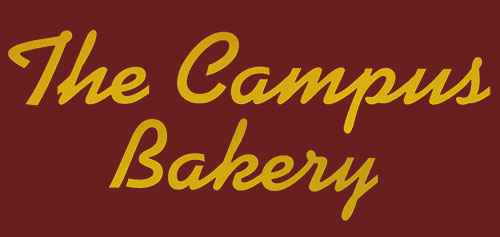 CAMPUS BAKERY
The Campus Bakery is family owned and was established at the ANU 25 years ago.
We have an enviable reputation with our exceptional range of premium quality bread, cakes, savouries and pastries baked on the premises. Situated in the Students Union Building we cater the whole community of the ANU.
Trading Hours:
Mon – Fri 7am – 3pm
T: 6125 6232
F: 6125 6233
Web – www.campusbakery.org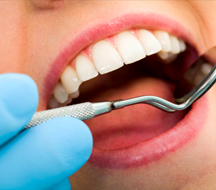 Dentist
First floor, Union Building, next door to Salon University.
T: 02 6262 9795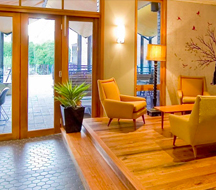 Degree Cafe
Sandwiches, hot dishes, coffee, tea, cakes and fruit juices are all available at this popular campus coffee shop. First floor, union building.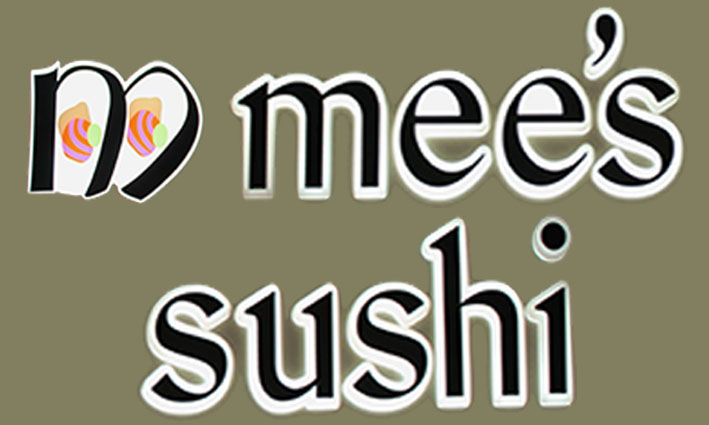 Mee's Sushi
Mee's Sushi is proud to offer students, staff and visitors a great range of sushi hand rolls and products at the Union Building.  One of our unique attributes is the quality, freshness and rich tastes of all foods.   Sushi platters are also available to order for your meetings, functions or parties.
Trading hours:
Open 8.30 to 5.30 Monday-Friday.
T: (02) 6162-0742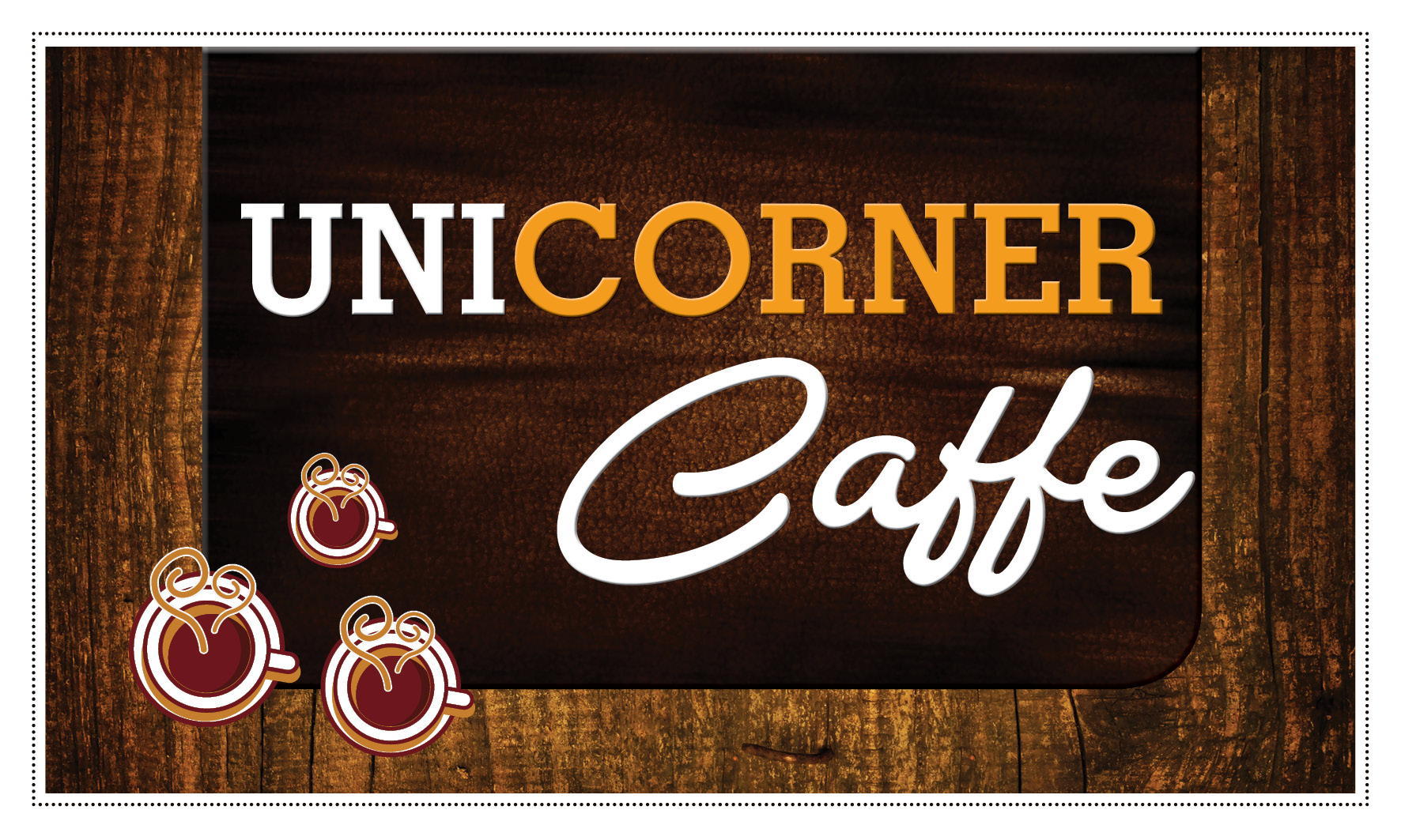 Uni Corner Cafe
Welcome to all the guests to the true flavours and freshness of uni corner café. The contemporary design of our cafe, perfectly complements our commitment to exemplary service, fresh food & coffee for take away.
Uni corner café invites you to join us on a sensory journey into the taste & spirit of our food & coffee, our freshly made beef Pattie burgers, freshly prepared salad, sandwiches, wraps and Rolls, cakes & sweets slices to go with the coffee & everyday specials, we provide everything to you at very reasonable price.
On the other hand we specialise in catering as well, & can cater from 10 to 300 people. You can always request the catering Menu and prices by calling us.
Like our Facebook page to get update on daily specials and more  on
Tel – 026125 5495
Web: 
capitalcatererscanberra.net.au
Trading – Monday to Friday 8:00am – 4:00 pm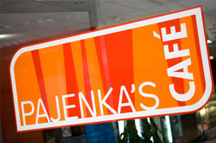 Pajenkas
Pajenka's is a very popular area with both students and staff of the University with a modern and stylish interior and very comfortable seating in-doors. Also featuring a Terrace that is covered with a weather proof Vergola. In the colder weather outdoor heaters are positioned on the Terrace creating a very cosy atmosphere.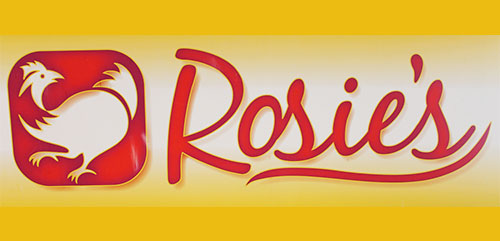 ROSIE'S CHICKEN
Chicken and chips, fresh fruit salad, yoghurt, Chicken salads plus a full selection of soft drinks including juices and waters. Lunch snack packs from $4.50
Location: Union Building (Level 1)
Trading hours:
11am to 2pm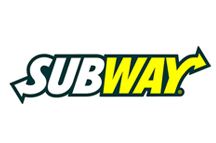 Subway
Subway arrived on campus at ANU during 2010. The Subway is student owned and provides a great range of health food options for staff and students on campus.
ANU Union is proud to offer students, staff and visitors to ANU a Subway at the Union building.
the Subway is student owned to ensure all profits go back into the ANU community.
Trading hours:
Open 9-5 Monday-Friday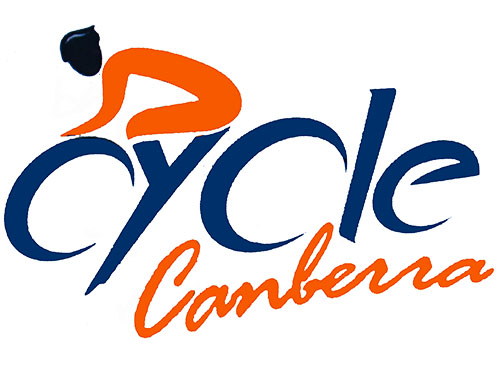 Unicycles
Servicing the ANU and surrounding suburbs since 2010. Come in and test ride good quality second hand bikes. Specialising in NEW bicycles under $1000, you can choose from the following brands. Fuji, Marin, XDS and Commencal. Great prices on helmets, locks, lights and other accessories. Same day servicing and repairs on most bikes.
Trading hours:
September to April:
Monday to Friday 8.30am to 6pm.
Saturdays 10am – 4pm
May to August:
Monday to Friday 8.30am to 5.00 pm.
T:  02 6125 0867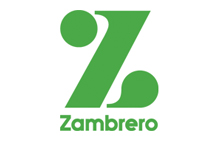 Zambrero
"Happiness in a soft Tortilla"
Bold, modern Mexican, slow cooked meats and fresh guacamole . Fresh ingredients can be customised to suit all tastes and budgets.
Zambrero ANU is conveniently open for dinner Monday –Friday during the University teaching periods and on the weekends for lunch.
Location
Concessions Building (Adjacent to the entrance of Chifely Library)
Trading hours:
Monday-Thursday: 10:00am-8:00pm
Friday: 10am-7:00pm
Weekends: 11:30am-4:00pm
(closed for dinner & weekends during university break)