The ANU Union
The ANU Union Inc. is a non-profit, student run body that operates a number of services and food outlets within the Union building and around the ANU campus. It also provides students with a place to socialise and relax, is Canberra's leading live music venue, and provides venues and catering for functions. It is our vision that the ANU Union should be the social heart of the ANU. A place where students, staff and visitors can come to relax, eat and socialise. We endeavour to provide our members with services that are appropriate to their needs. As the ANU Union is owned by its members (students), all profits go back into the business by improving services and reducing prices. ANU Union – OGM 25th Oct 2018 Agenda
Read More
Find us
Our offices are located in Union Court, above the ANU Bar, in the Union building (building 20).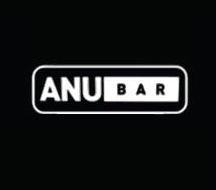 The ANU Bar
The unique character of the ANU Bar makes it a very popular setting for students and those from outside the university.
Read More
The Union is relocating to a new venue. More information will be available soon.
Read More